T H R I V E (UNISEX CREW NECK w/SIDE ZIPPERS) -Black
$

35.00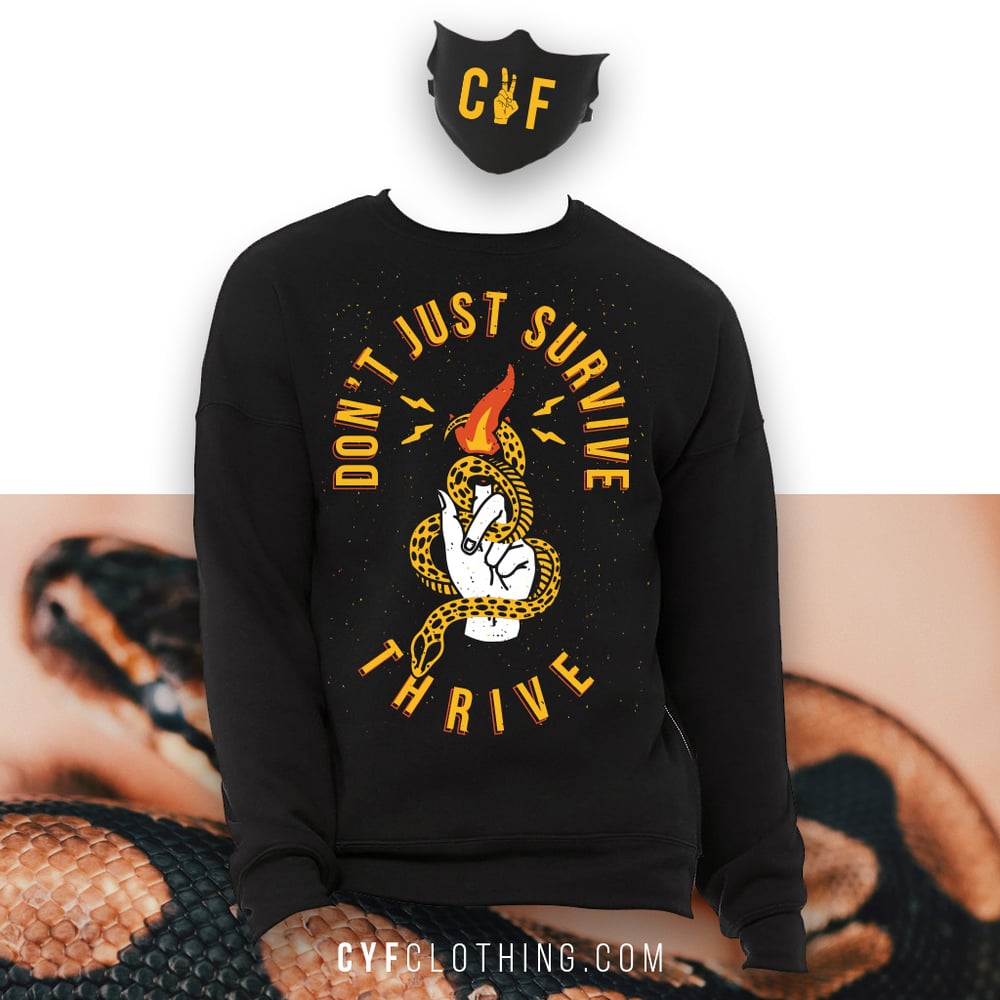 •FREE *Fabrick Face Cover while supplies last.
This new crew-neck sweatshirt is tailored to everyone s perfect fit. This upstyle crew will get noticed from all angles, with modern drop shoulder seams and on-trend side zippers.
•52% Airlume combed and ring-spun cotton, 48% poly fleece, 32 singles, 7.0 oz
•Zippers on the sides.
•Tailored side seams
•Fabrick Face Cover
*Ultra-soft and lightweight jersey fabric makes this one-piece face cover comfortable and breathable, ideal for everyday wear. This fabric face cover serves as a barrier and is intended to be worn for the day and disposed of.
**Disclaimer: The face cover should not be used (1) in any surgical setting or to provide liquid barrier protection; (2) in a clinical setting where the infection risk level through inhalation exposure is high; (3) for particulate filtration; or (4) in high-risk aerosol-generating procedures. Change Your Fate Clothing Co. makes no warranties, either express or implied, that the face cover prevents infection or the transmission of viruses or diseases.
Availability
X-Small

Small

Medium

Sold Out

Large

X-Large

2XL

3XL-different brand-No zippers

Sold Out
Share